Cake Decorating Techniques & Tips
Check out different cake decorating techniques and tips. Learn the basics of cake-making and how certain looks where achieved.

Icing a cake to a smooth finish is quite challenging for a beginner to learn. It is, however, worth the time to learn how to do it. It takes a lot of p's - patience, persistence and practice, practice, practice!


One of the cake decorator's essential tools are cake decorating tips. They are also called icing tips, cake tips or pastry tips. These tips are mostly available in metal but there are some plastic ones available ...


Are you ready to take your cake to the next level? Well, I'm talking about making tiered cakes. You know those ones that are stacked on top of another, making the cake higher and with different levels...

Learn how to make a fondant loop bow to decorate your cakes with. This kind of bow have a lot of loops, just like the ready made bows that you slap on your gifts to make it more festive...


This tutorial for gum paste teacup is long overdue. I made this teapot cake quite a while back with the little teacups. And while I've always meant to include a step-by step guide ...


Gum Paste Venetian Mask Tutorial
A few weeks back I was asked to make a masquerade theme cake by a friend in celebration of her 25th birthday. The first thing that came to my mind is that it's got to have a mask,...


How to Make Sparkly Cupcake Toppers
A step by step guide on how to create a sparkly cupcake topper.

How to make a Rose Petal Ruffle Cake
Step by step tutorial on how to make a rose petal ruffle cake.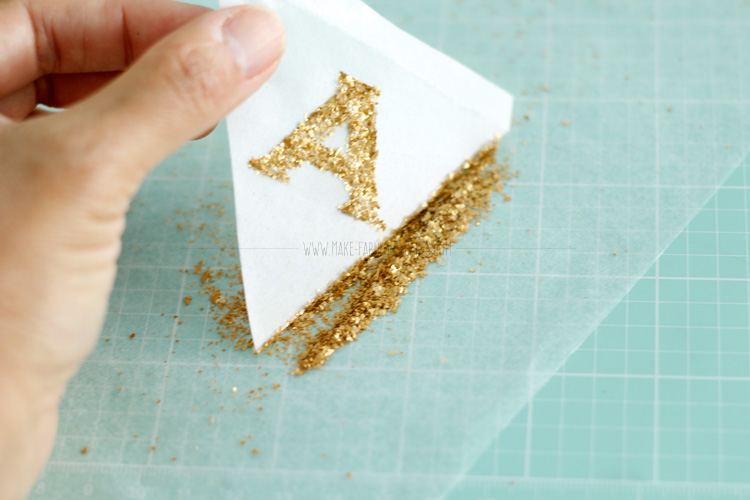 How to Make a Blingy Wafer Paper Bunting Banner
Here's a tutorial on how to make an easy, blingy wafer paper bunting.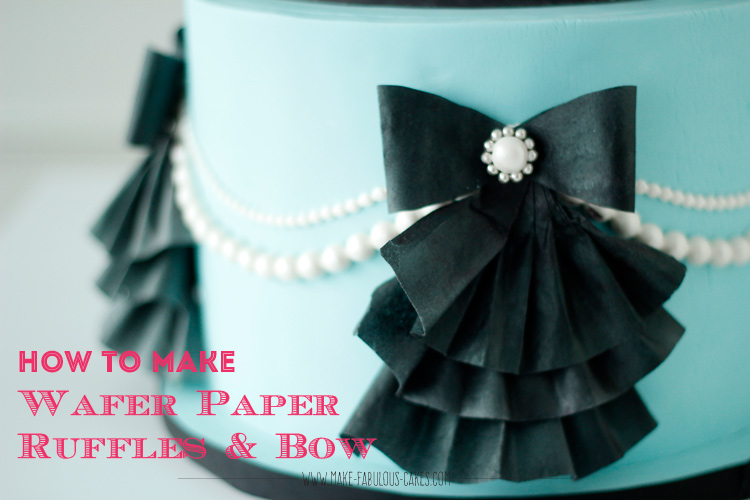 How to Make Wafer Paper Ruffles and Bows
Here is a tutorial on how I made the ruffles and bow on the bottom tier of the Breakfast at Tiffany's first birthday cake...

I finally got my hands on these Russian piping tips!  I keep seeing them everywhere and honestly at first I was just really intrigued and curious, and that is why I got it...


Cake Decorating Techniques & Tips Top
Home Page
› Cake Decorating Techniques & Tips
The images, tutorials and content on make-fabulous-cakes.com are protected by copyright laws. DO NOT distribute or copy the content without written permission. DO NOT edit, crop, or remove watermarks from any image or video. For questions contact us HERE.
Disclosure: Please note some of the links in this post may be affiliate links, I will earn a commission if you decide to make a purchase. This doesn't cost you anything additional and I truly appreciate this support, thank you!

comments powered by