About the Cake Lady
Hello! My name is Darlene, a.k.a. The Cakelady, and I welcome you into my cake world.

My adventures with cake decorating started in 1997 when I was pregnant with my first child. Little did I know that what started as a seemingly innocent birthday cake for my little brother made out of boredom at that time will blow into a serious addiction.
Pregnant and with plenty of time in hands at that time, I ventured into the world of cake making. I started making cakes out from boxes and frostings out from cans. Then a relative, a cakelady herself, came to visit us and she shared with me her recipes and simple cake decorating techniques and it opened up the world of possibilities for me. Curious and hungry for more about learning how to decorate cakes, I bought books and tools and just taught myself how to do it.
I then tried my hand at working in the pastry section of a restaurant and I really fell in love with making pastries as well. I decided to go to pastry school to learn more about baking. The more I learned about baking, the more I want to bake. I love the process of measuring and concocting recipes and what I love even more is the smell of baked goods wafting in my kitchen. Sorry, I digress, what I love even morer (is that a word?) is eating what I baked!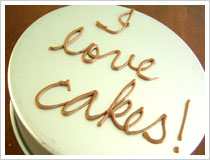 I have since then worked in different places from little donut shops to fancy restaurant kitchens. Every place I worked taught me something and I collected this knowledge along the way. But my pastry career has been long over but I still continued my cake making (did I mention that I was a cake addict?).
Then the other aspect of cake decorating that I really enjoy as well is the creative process. Cakes are fun because you can make a cake to look like almost anything. My background in interior design has helped me in creating designs and choosing color combinations. I like playing with fondant and I like challenging myself in trying something that I've never done before. I think a lot of cake artists can relate that their best work is created when they are able to do as they please.
Another addictive thing about cake decorating is the precious look on people's faces when they see your creation. The happy squeals of your child when he or she sees their birthday cake is payment enough for your long and hard work in the kitchen.
Now you see the reason why I'm into cakes. I made this website to connect with others who are also into cakes, who are looking for ideas and inspirations and information. I learn a lot from others, too. And my real goal here is to create a place where people can share their creations and ideas so it can help others. If this site can help somebody make that special cake for that special someone then this has all been worthwhile. Thanks for visiting!
I am currently making these sweet creations in Montreal, Quebec, Canada. If you have any questions or just want to say "hi", you can contact me here.  I look forward to hearing from you :)
Here's to baking and caking,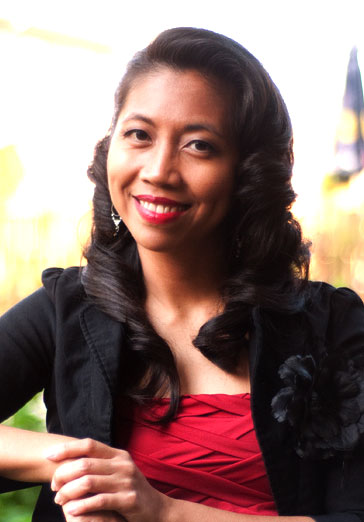 ---
About the Cakelady Top
About the Cakelady
comments powered by