Adult Birthday Cake Ideas
A birthday cake always completes the birthday celebration. Ideas abound for making an adult birthday cake. It comes in all shapes and sizes. It can be as simple as a cupcake or as elaborate as a five tier creation. What both cakes have in common is that it was created with the celebrant in mind.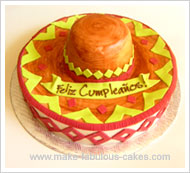 How do you personalize a cake for an adult?
First, start off with the flavor. What is the birthday celebrant's favorite flavor? Sometimes it is quite obvious especially if you know the celebrant very well.
It is very well worth the effort to know the celebrant on what he or she likes. Short true story, a group of people ordered a chocolate mousse birthday cake for a co-worker. Later in the day they have to return the cake because the celebrant was allergic to chocolate. Lesson learned.
Another way to personalize the cake is to take into consideration the person's hobby or favorite past times. You can incorporate Aunt Martha's love of knitting in the cake decoration. Maybe they like playing the guitar or playing Xbox! Do they like flowers or gardening? Is there a particular sport they like to play? What are their favorite colors? You can use those as well as a starting point for your cake design.
Sometimes the theme of the party will also dictate the design of the cake. I have once made a sombrero hat cake for a Mexican themed party. And for a party that the theme was Greek gods, I made a cake looking like a Greek temple (to house the gods!).
You can also look into the person's occupation for inspiration. This cake with a nurse hat was made for you guessed what, a nurse. It was good timing for her, as she got a promotion at work around her birthday.
If you are not very familiar with the likes or hobbies of the celebrant you can always have the traditional adult birthday cake, usually decorated with piped flowers and shell borders. Or do like I do, I have what I call my 'stand-by' cake design . This is the design I use when inspiration is lacking. You can still always customize it to suite the celebrant.

Here are some Adult Birthday cake ideas

Browse thru these birthday cake pictures for inspiration.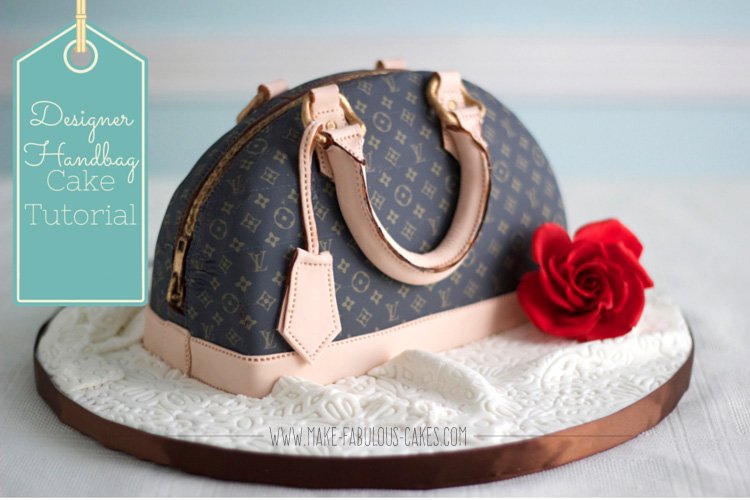 Designer Handbag Cake Tutorial
I made this designer handbag cake as a gift for a lovely lady who loves this type of handbag.  This bag was inspired by...


How to Make a Giant Swirly Cupcake
A step by step tutorial on how to make a giant swirly cupcake.


So to continue from the last post, here is the final product - the masquerade cake. Previously, I made mask out of gum paste and let it dry. The cake itself is quite simple...


My friend had requested that I make her friend's 30th birthday cake. I said no problem and she gave me the date and other details...


I made this 40th birthday cake for a dear friend of mine. Her husband planned a surprise birthday party for her. It was a little bit hard to keep...


Here's a fun birthday cake idea - a floral gift box cake. It's great because the celebrant can have her present and eat it too...


Birthday Cake Decorating: Stripes and Bow
Here's a birthday cake decorating idea that is fit for any birthday or special occassion. It is also a variation of my "stand-by" or "standard" cake design...


Another birthday cake decorating idea to add to the list. This stylish modern cake was made for my brother's 21st birthday...


This giant cupcake was made for a birthday gal who is very much into cupcakes....


I made this teapot cake for my co-worker's mother's birthday. She wanted to surprise her mother with a tea party for her birthday....


A perfect way to celebrate a spring birthday is with a daffodil cake. Daffodils for me really signify the ...


A friend of mine called on a Wednesday and asked if I can make a 50th birthday cake for her dear aunt for following Saturday...


"Something small and with daisies... my mom loves daisies" as requested by my co-worker. And that is how this daisy cake came about ...


Adult Birthday Cake Ideas Top
Home Page
› Adult Birthday Cake Ideas
The images, tutorials and content on make-fabulous-cakes.com are protected by copyright laws. DO NOT distribute or copy the content without written permission. DO NOT edit, crop, or remove watermarks from any image or video. If you intend to use any of the text, templates or images within, it must be linked back to this site with credit given to www.make-fabulous-cakes.com. For questions contact us HERE.
Disclosure: Please note some of the links in this post may be affiliate links, I will earn a commission if you decide to make a purchase. This doesn't cost you anything additional and I truly appreciate this support, thank you!

comments powered by