Vintage Couture Cupcakes
This post may contain affiliate links. Please read my privacy policy and disclosure.
These vintage couture cupcakes came into fruition due to an earthquake and insomnia. Yes, you heard it right, some seismic activity and my inability to go back to sleep is what impelled me to make these babies.
Don't worry, everybody is okay. As a matter of fact most people just slept through this 4.4 earthquake that rocked Montreal at 4 o'clock in the morning. I, on the other hand, was already awake long before the tremors shook our house, and that's why I felt it. Finding it hard to go back to sleep, I decided to make some carrot cupcakes in the wee hours of the morning.
I used the carrot cake recipe to make the cupcakes and used some leftover cream cheese icing I had from another cake project. Mmm, love cream cheese icing, one can never have too much of this thing. I can eat this thing by the spoonful.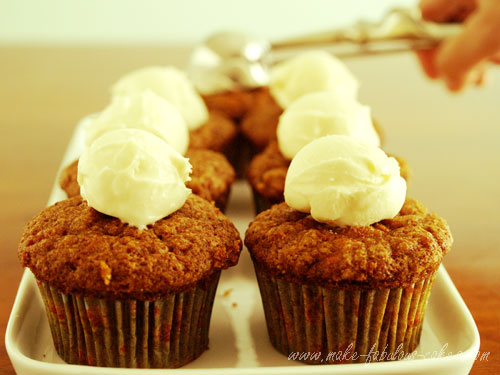 One fast way to add frosting to your cupcake is by using a small ice cream scoop. This will also ensure that you will put equal amounts of frosting to each cupcake. And then just use a small metal spatula to spread the goodness around.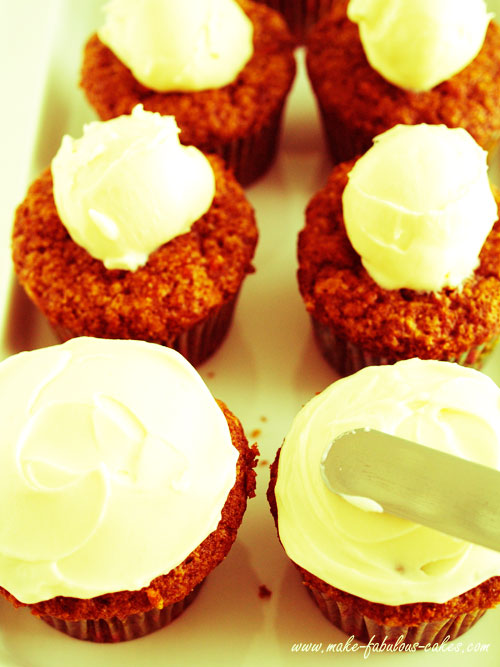 For the design, I was inspired by the vintage cupcake liners I found from the dollar store. Yes, the dollar store! They have so many cute choices nowadays in the dollar store for just a buck or two. Now how's that for value?!
I used turquoise blue and salmon pink as the main colors for these couture cupcakes and added gold as a touch of bling. To make some texture on the fondant I used different embossers and stamps. I used a scalloped round cutter
to cut the fondant and carefully covered the top of the frosted cupcake.
For the decorations, I used gum paste to make the flowers. I made regular roses and ribbon roses.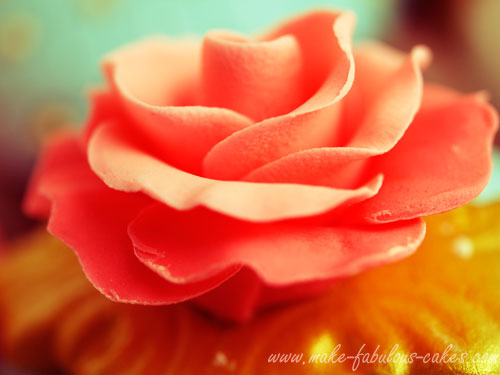 I checked my stash of supplies and found a mold that inspired a rococo design of sorts. I used this mold to make the decorative elements. It's always better to use gum paste with these types of molds because 1) it's easier to take it out of the mold and 2) it retains its shape better than fondant. I air sprayed it gold but you can always use gold luster dust mixed with vodka or lemon essence and just brush it on.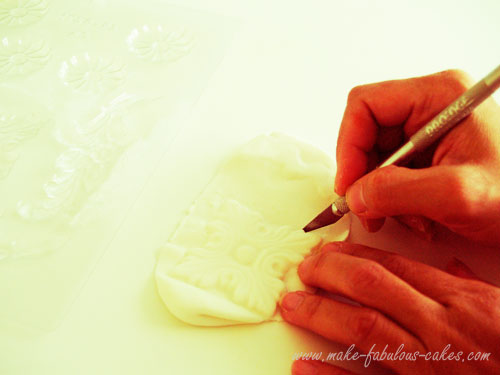 I love how these vintage couture cupcakes came out.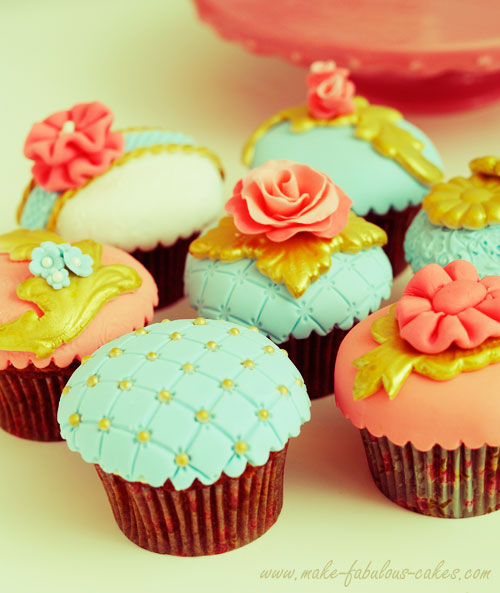 I mean it's not bad for a spur of the moment kind of inspiration, earthquake and all.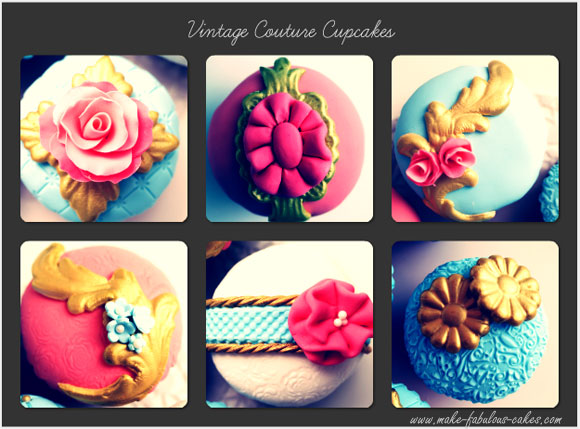 I hope you like it too!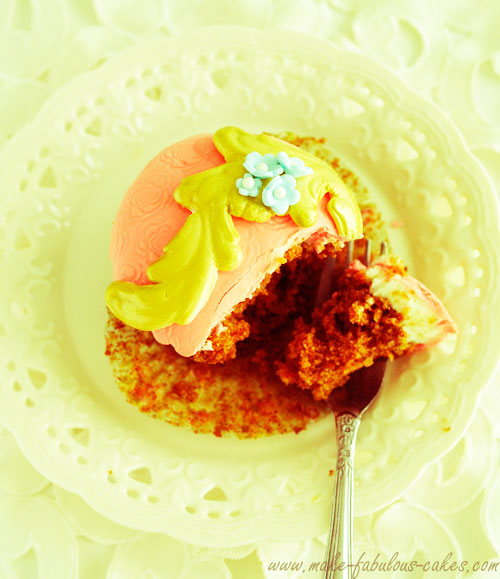 ---
You might also like:
---
Vintage Couture Cupcakes ⬆
Vintage Couture Cupcakes
Vintage Couture Cupcakes
The images, tutorials and content on make-fabulous-cakes.com are protected by copyright laws. DO NOT distribute or copy the content without written permission. DO NOT edit, crop, or remove watermarks from any image or video. If you intend to use any of the text, templates or images within, it must be linked back to this site with credit given to www.make-fabulous-cakes.com. For questions contact us HERE.
Disclosure: Please note some of the links in this post may be affiliate links, I will earn a commission if you decide to make a purchase. This doesn't cost you anything additional and I truly appreciate this support, thank you!

comments powered by