Halloween Cake :
Decorating a Candy Corn Cake
This post may contain affiliate links. Please read my privacy policy and disclosure.
So its the last weekend before Halloween and it's crunch time before the day. If you are thinking of what Halloween cake to make, how about a candy corn cake? I promise you it's super easy.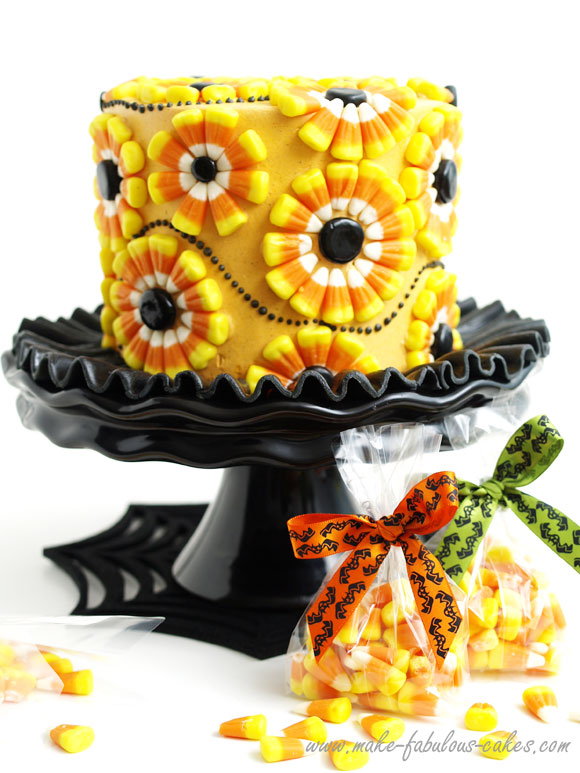 Sweets are my weakness. I like cakes, cookies, pastries, even sweet soups, but candies - not so much. I only have a handful of candies that I like - caramels, gummi bears and very rarely, I would crave for some sour candies. Candy corn though, that's a different story. I. love. candy. corn.
So, I decided to combine two things that I love - candy corn and cake. It's dangerous having a bag of this sweet, buttery, chewy goodness around me. Really dangerous for my waistline that is. I was even afraid I won't have enough to decorate this cake.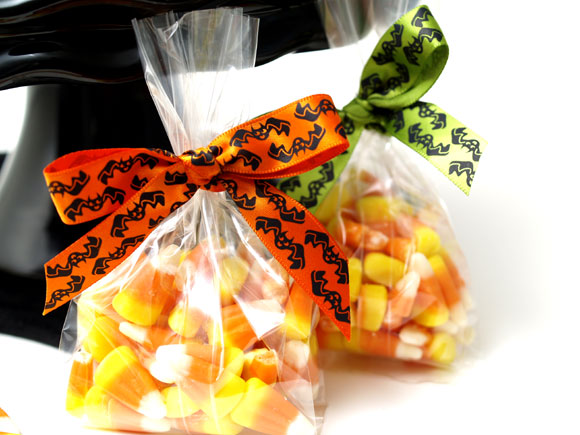 The fun thing with decorating with candy corns is that because of its shape and color, you can create fun patterns with it.
Here I made a pattern of flowers. Big ones and small ones. It's not really a spooky, creepy kind of cake but a girly, girly kind of Halloween cake. It's just my kind of cake :)
And there is a nice surprise for the inside of the cake too. For the cake itself, I was inspired with the colors of the candy corn. I used the yellow cake recipe and divided the batter into 3 equal parts. I colored one part orange, one part yellow and one part uncolored. I used 6" round pans for this cake.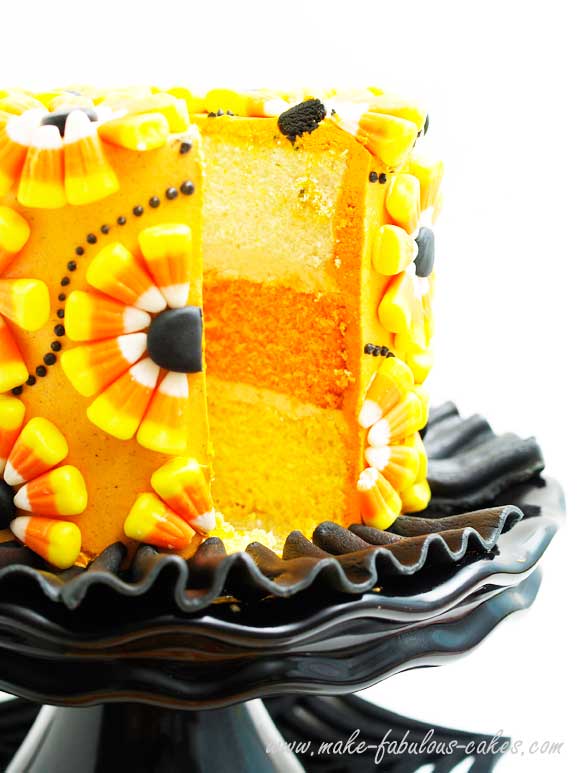 For the centers of the flowers, I used black fondant. I also used it for the ruffle border around the cake. For the ruffles I used wood dowels to help create the waves.
So there you have it - a candy corn cake.
Have a fun and safe Halloween!
xoxo,

You might also like:



---
Halloween Cake: Candy Corn Cake Top
Home Page

›
Holiday Cakes
› Halloween Cake: Decorating a Candy Corn cake
The images, tutorials and content on make-fabulous-cakes.com are protected by copyright laws. DO NOT distribute or copy the content without written permission. DO NOT edit, crop, or remove watermarks from any image or video. If you intend to use any of the text, templates or images within, it must be linked back to this site with credit given to www.make-fabulous-cakes.com. For questions contact us HERE.
Disclosure: Please note some of the links in this post may be affiliate links, I will earn a commission if you decide to make a purchase. This doesn't cost you anything additional and I truly appreciate this support, thank you!

comments powered by